The winery
Equipment
This modern and efficient winery was built in 2013, offering a total surface area of 750m².The buildings surround a Mediterranean patio designed for relaxation and meditation.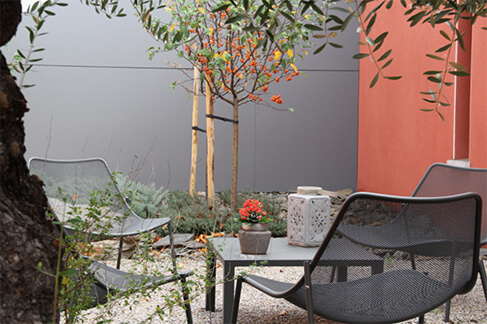 The vinification cellar is comprised of 20 cylindrical stainless-steel tanks with heat exchangers, representing a total capacity of 1330 hectolitres. All the equipment has been carefully selected to ensure maximum preservation of the quality of the harvest: stalk separator, pneumatic press, reversible iced water unit (automatic temperature control).
Philisophy
The work carried out in the vineyard is aimed at producing healthy and optimally ripe berries. This makes the work in the winery much easier. The harvest is the conclusion of work carried out all year round and is the fundamental indicator of the quality of the new vintage.
The harvest date of each parcel is crucial, and the annual dilemma is to identify the balance between optimal maturity and reasonable risk. Harvesting is by hand and the grapes are sorted before being transported whole to the winery.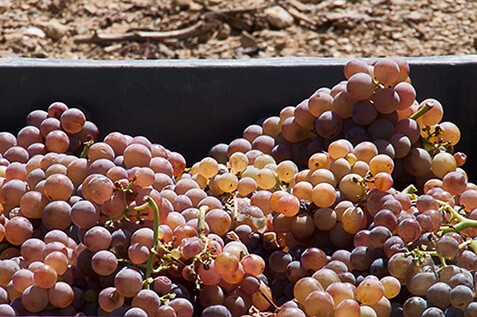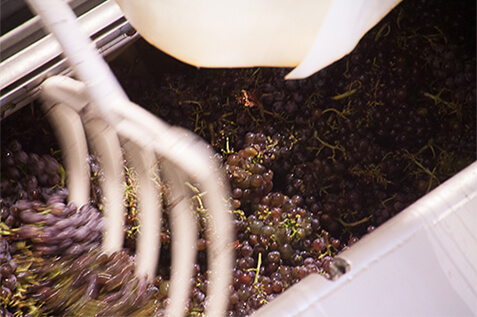 Maceration time is relatively long, at between 15 and 30 days depending on the vintages. Vinification is carried out gently to avoid excessive extraction.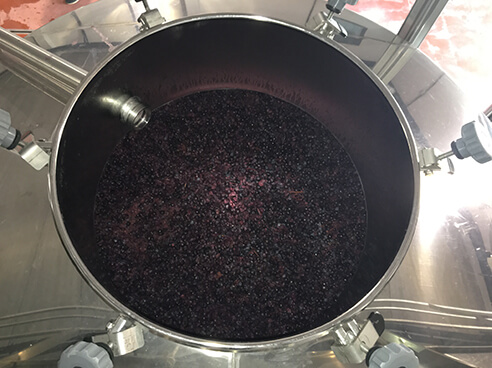 The objective is to produce fruity wines with supple and silky-smooth tannins which can nevertheless age well. From the end of fermentation, the wines are transferred to French oak vats for maturing periods of 12 to 18 months, as required for each different vintage.
From a surface area of 20 hectares, wine production is around 600 hectolitres, representing 80,000 standard bottles.
"The art of making good wine is simplicity itself". Jules Guyot 1860