L'Olivette
Today we refer to it as the Oliveraie. But up to the nineteenth century, the Olivette referred to a small olive tree field often located near habitations or on borders of vines, which assured family Oil production and participated in the self-sufficiency dear to our countryside.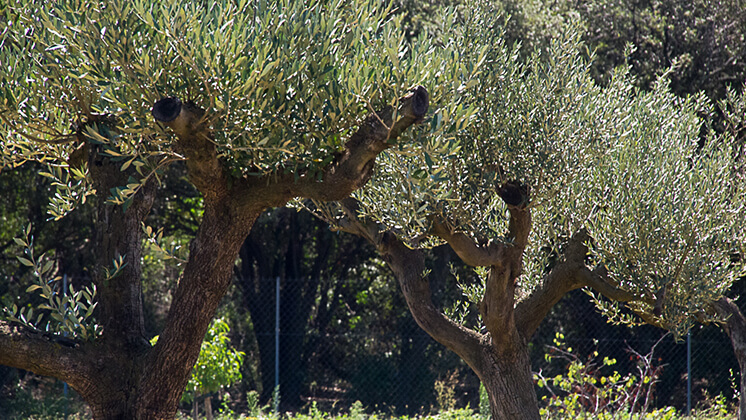 The Mas Gabinèle olive grove has some 200 trees, with the youngest at 18 years old and the oldest being 400 to 500 years old. Rustic varieties from France or Spain such as the Lucque, Olivière, Arbéquine, Picual, and Lichen have been preferred. The olive groves are cultivated naturally, without any chemical products. In 2017, the first harvest yielded 450 kilos of olives, making a little over 70 liters of olive oil.
This is a new activity for Mas Gabinèle, with a constant focus on quality in order to make an exceptional olive oil.